Dogtopia Kitchener

Enrol your dog in their 2 Days/week program and get an additional day/week for free - Limited to first 8 weeks after sign up.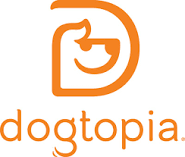 At Dogtopia of Kitchener, we provide daycare, boarding and spa (Operated by The Pawsh Dog) services for your dog. We treat your pup to fun-filled days of safe socialization with other dogs, interacting with our trained and caring team, exercise and burning off plenty of pent-up energy, as well as basic education to help them become better behaved both in and outside your home.
Your dog will make lots of new friends (including his BFFF – Best Furry Friend Forever ) and will love our open-play environment where your dog will be separated by furry friends of similar size, temperament and play style.
Best of all, you can check in on your furry family member throughout the day via our live webcams. Dogtopia daycare is what your dog would ask for if he could! Our certified Canine Coaches and staff will work with you to determine a daycare schedule that suits both you and your dog's unique needs.
We offer flexible daycare packages to suit every need. There are times when taking your dog with you on a trip is not always possible or the best fit for your pup. You could be just renovating your home and need a safe environment for your dog. Or you are serving your community as a health worker and need some respite and just need your dog out of the house overnight. Dogtopia of Kitchener can be your pup's home away from home, whether you're just looking to leave your dog overnight or for an extended period of time.